Sommige bars wil je bezoeken om hun Instagrammable interieur, adembenemende uitzicht of unieke locatie. Maar vaak bezoek je een bar puur voor de goede smaak en bijzondere dranken. Laatstgenoemde zijn gebundeld in de jaarlijkse The World's 50 Best Bars-lijst.
Dus of je nou op citytrip gaat naar Londen, Barcelona, New York of Stockholm – volg deze lijst en je komt gegarandeerd terecht in de meest spraakmakende bar van de stad. Want het lijstje is er niet zomaar één: meer dan 500 experts over de hele wereld gaven hun mening over welke bars je niet mag missen.
Bekijk hier onze City Guides in Europa >
De nummer 1 ter wereld: Dante in New York
Deze lijst heeft de bar Dante in New York uitgeroepen tot de nummer 1 beste bar ter wereld. De bar werd in 1915 opgerecht en bestaat inmiddels dus al 104 jaar. Een bewijs dat een bar niet ultra-hip hoeft te zijn om veel besproken te worden. Wat je hier absoluut moet bestellen is een Negroni, Martini en/of spritz. En het fijne: ze serveren er Italiaanse klassiekers als lasagne, gehaktballen en focaccia naast.
Dit zijn de drank trends van 2019 >
5 x leuke lunchplekken in New York >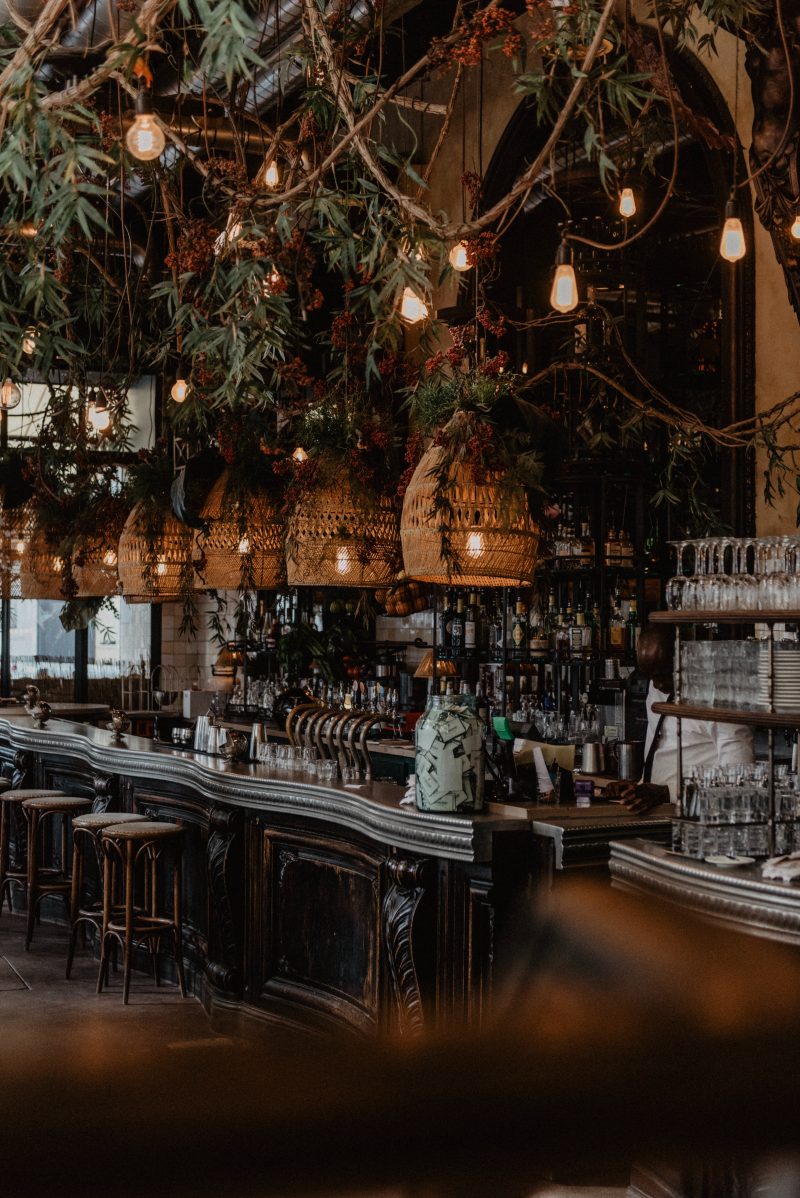 Lijst beste bars ter wereld
Verder op de lijst met beste bars ter wereld >
1. Dante (New York City)
2. Connaught Bar (Londen)
3. Florería Atlántico (Buenos Aires)
4. The NoMad (New York)
5. American Bar (Londen)
6. The Clumsies (Athene)
7. Attaboy (New York City)
8. Atlas (Singapore)
9. The Old Man (Hong Kong)
10. Licorería Limantour (Mexico Stad)
11. Manhattan (Singapore)
12. Native (Singapore)
13. Carnaval (Lima)
14. Katana Kitten (New York City)
15. Guilhotina (São Paulo)
16. Three Sheets (Londen)
17. Himkok (Oslo)
18. High Five (Tokyo)
19. Salmón Gurú (Madrid)
20. Paradiso (Barcelona)
21. Indulge Experimental Bistro (Taipei)
22. The Dead Rabbit (New York City)
23. Coupette (London)
24. The SG Club (Tokyo)
25. Dr. Stravinsky (Barcelona)
26. Employees Only (New York City)
27. El Copitas (St. Petersburg)
28. Scout (Londen)
29. Jigger & Pony (Singapore)
30. Operation Dagger (Singapore)
31. Baba Au Rum (Athene)
32. La Factoría, (San Juan, Puerto Rico)
33. Presidente (Buenos Aires)
34. Schumann's (München)
35. Speak Low (Shanghai)
36. Little Red Door (Parijs)
37. Linje Tio (Stockholm)
38. The Old Man (Singapore)
39. Lyannes (Londen)
40. Happiness Forgets (Londen)
41. Swift (Londen)
42. Trick Dog (San Francisco)
43. Maybe Sammy (Sydney)
44. 1930 (Milaan)
45. Sober Company (Shanghai)
46. Electric Bing Sutt (Beirut)
47. Kwānt (Londen)
48. Artesian (Londen)
49. Coa (Hong Kong)
50. Jerry Thomas Speakeasy (Rome)
Dit vind jij misschien ook interessant >>

Bron: Bevvy
[instagram-feed]
---