Supermarktketen Aldi komt wel vaker met hele betaalbare en leuke acties, maar dit is er toch wel eentje om heel blij van te worden. Je kunt nu namelijk voor €6,99 een druivenstruik kopen die geschikt is om je eigen vino mee te maken.
Eerst geniet je dus van groen in je tuin of op je balkon, om vervolgens het resultaat in je wijnglas uit te schenken. Dit wil je!
Druiven voor eigen (wijn)consumptie
De druif om wijn mee te maken, oftewel Vitis, houdt van een zonnige plaats in de tuin, op het balkon of terras. De druiven die zich afwerpen van deze plant zijn dus geschikt voor consumptie (tafeldruif), waardoor je er zelf wijn mee kunt maken. Omdat deze druivenstruiken al in het eerste jaar vruchten geven kun je als amateur wijnmaker in september 2020 al oogsten!
Verschillende druiven en dus wijnen
De ene druif en dus de ene wijn is de ander niet, en daarom heeft Aldi maar liefst 6 verschillende soorten wijndruiven in de verkoop gezet. Van een pitloze witte druif tot een aromatische blauwe druif of zoete gele druiven. Je kunt zelf een favoriet kiezen! Hier bestel je deze druivenstrook >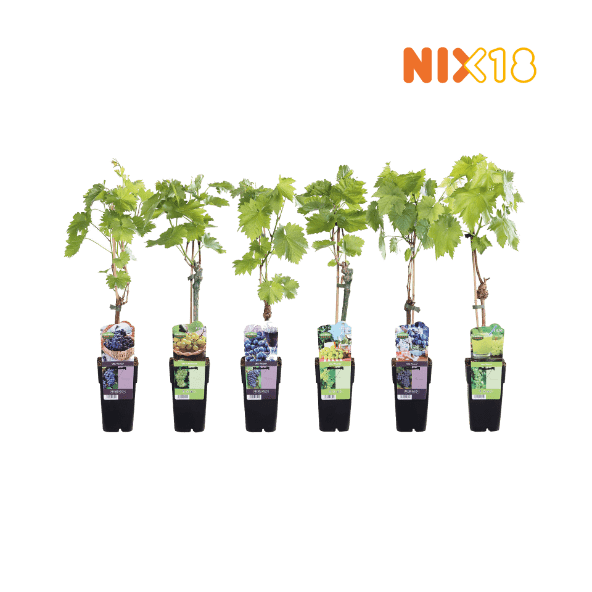 ---