Fulltime powervrouw, auteur van The Sunday Times bestseller Little Black Book* én founder van het vrouwennetwerk Women Who – Otegha Uwagba was in Amsterdam om de Nederlandse vertaling van haar boek te vieren. Onze editor Maxime kreeg de kans om Otegha het hemd van haar lijf te vragen over zowel het internationale succes van haar boek als de mastermind erachter. Nieuwsgierig?

"First of all: I was very excited when Girls Who asked me to do the interview with you. I'm a huge admirer of your work. Women Who is such an inspiring network for all ambitious women out there – Little Black Book is a great addition to that. Now, let's talk!"
Today we are here in the Ambassade Hotel in Amsterdam – to find out more about you! I've been listening to your latest podcast (In Good Company) biking on my way here.
"Oh did you, that's nice! Wha, you guys are very cavalier about cycling. In London you can't listen to headphones and bike at the same time but here everybody is very chilled about it. London is not bike-friendly at all in comparison to Amsterdam."
Meer inspirerende podcasts vnd je hier >
Dutch moms are even biking with 3+ kids that they manage to put somewhere on their bike. Probably a skill only Dutchies possess. How was your first night in Amsterdam?
"I've actually been to Amsterdam a couple of years ago for a proper holiday. So I've had the time to do the must-visits. It's been great. We went to a couple of bars yesterday evening and it got quite late actually. We ended up having a little slumber party, but how couldn't we in such a beautiful hotel."
Now, let's talk business. The first thing I would like to ask you – how did you go from working as a freelance writer to writing an entire book?
"Surprisingly, it was the other way around. I wrote the book first and then ended up being asked as a freelance writer more frequently. I've always enjoyed writing, but I wasn't doing it professionally: I used to work in advertising.
I left my last job a few years ago because I was just not enjoying advertising anymore. As my career was already quite advanced, it was difficult to break into an entirely different branche. That's when I decided to start "Women Who" and as a part of that, the idea of the self-published project "Little Black Book" arose. After that, people were interested in me as a writer and my career as a freelance writer was born."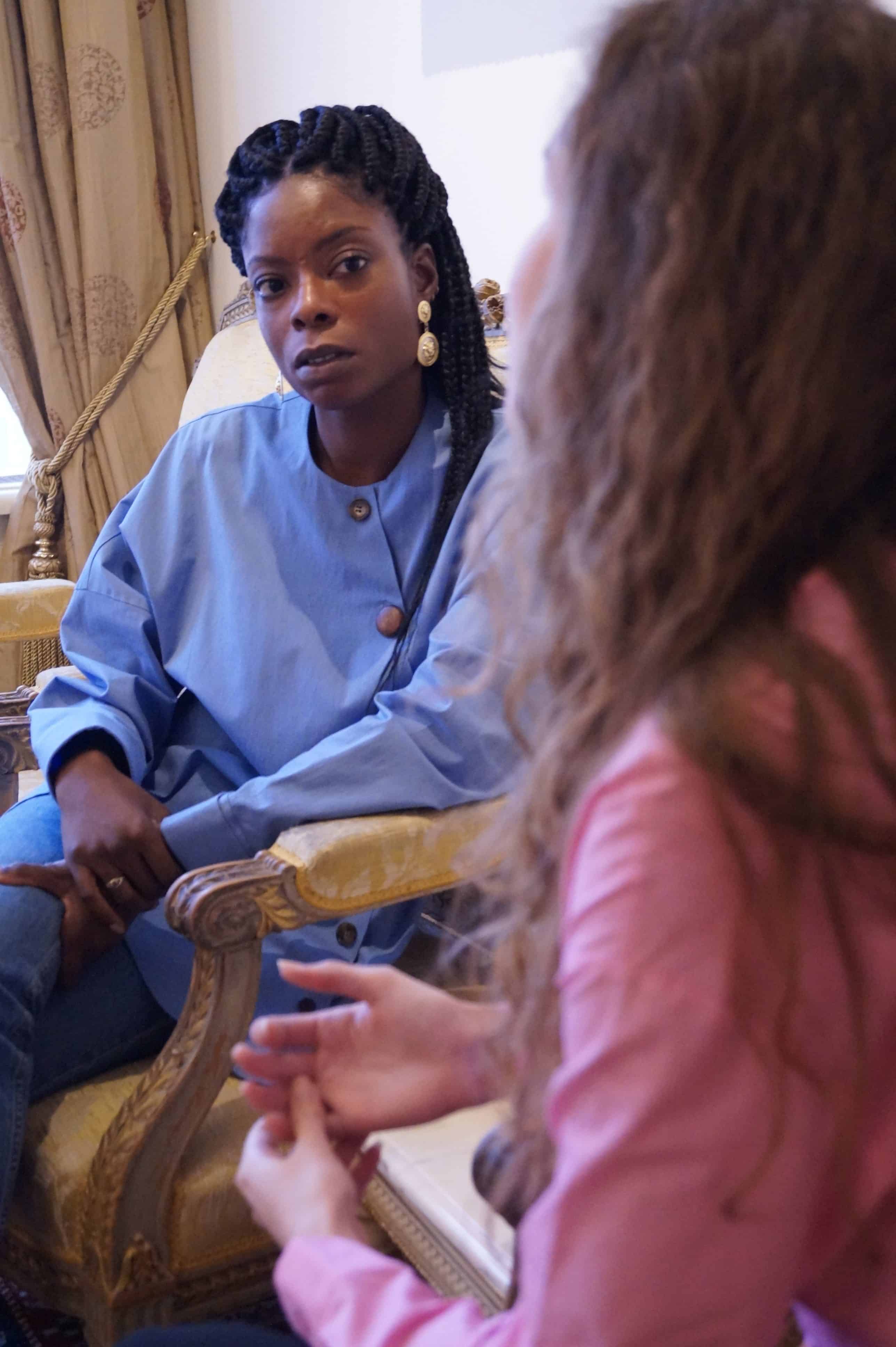 You're mentioning that Little Black Book was initially self-published. Did you ever dream it to be such a worldwide success?
"Never in a million years. I didn't even call it a self published project at that time, it was just a creative project of mine and it was supposed to be just that. But then.. the book just took off and almost became bigger than Women Who itself."
Wow! What a turn of events. Currently, Little Black Book is published in 8 languages and is a worldwide success. Was writing a book alway a dream of yours when growing up?
"Isn't it! Writing a book someday, definitely was something I dreamt of as a child. I was always very loyal in keeping my diary so writing was always something I was passionate about ever since I was a kid. But still, it's kind of a surprise to me that I can call myself an author, published my first book and am working on my second one right now."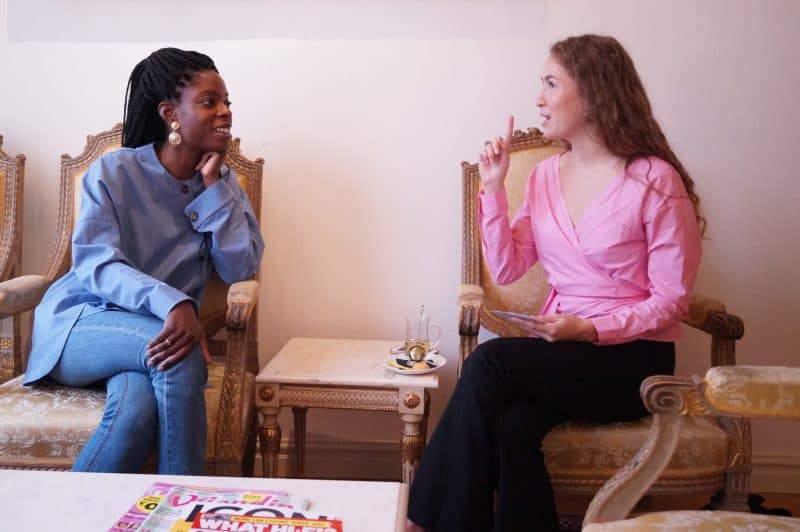 A second book. Tell us more!
"Well, in the limited edition of Little Black Book, with two additional chapters, is in stores right now. Besides that, I just signed a brand new book deal this week for my second book. You actually have the exclusive premier on that one! A press release will be sent out on Monday (October 29th). My second book will be a memoir about my relationship with money. Not only my personal relationship, but also women's relationship to money in general."
Meer tips voor jonge ondernemers vind je hier >
An interesting topic that so many women can learn from I believe. When will that book be published?
"Definitely! The book won't be published until 2020, as I still have to start writing it… haha. Don't think that will be extremely hard to do since I already have so many insights on the topics."
In your podcast "In Good Company" your guest Laura Whateley mentioned that 'money is power'. It got me thinking: do I have an idea of the amount of money my friends earn?
"True! As women, it does not work in our favor that money is never being discussed. If salaries are never being discussed and are seen as a "sacred" topic, we'll never know the appropriate salary for a certain job. Never discussing salaries is not well for our negotiation position when going for a new job. It works in all of our favors, if we all know what the going rate is."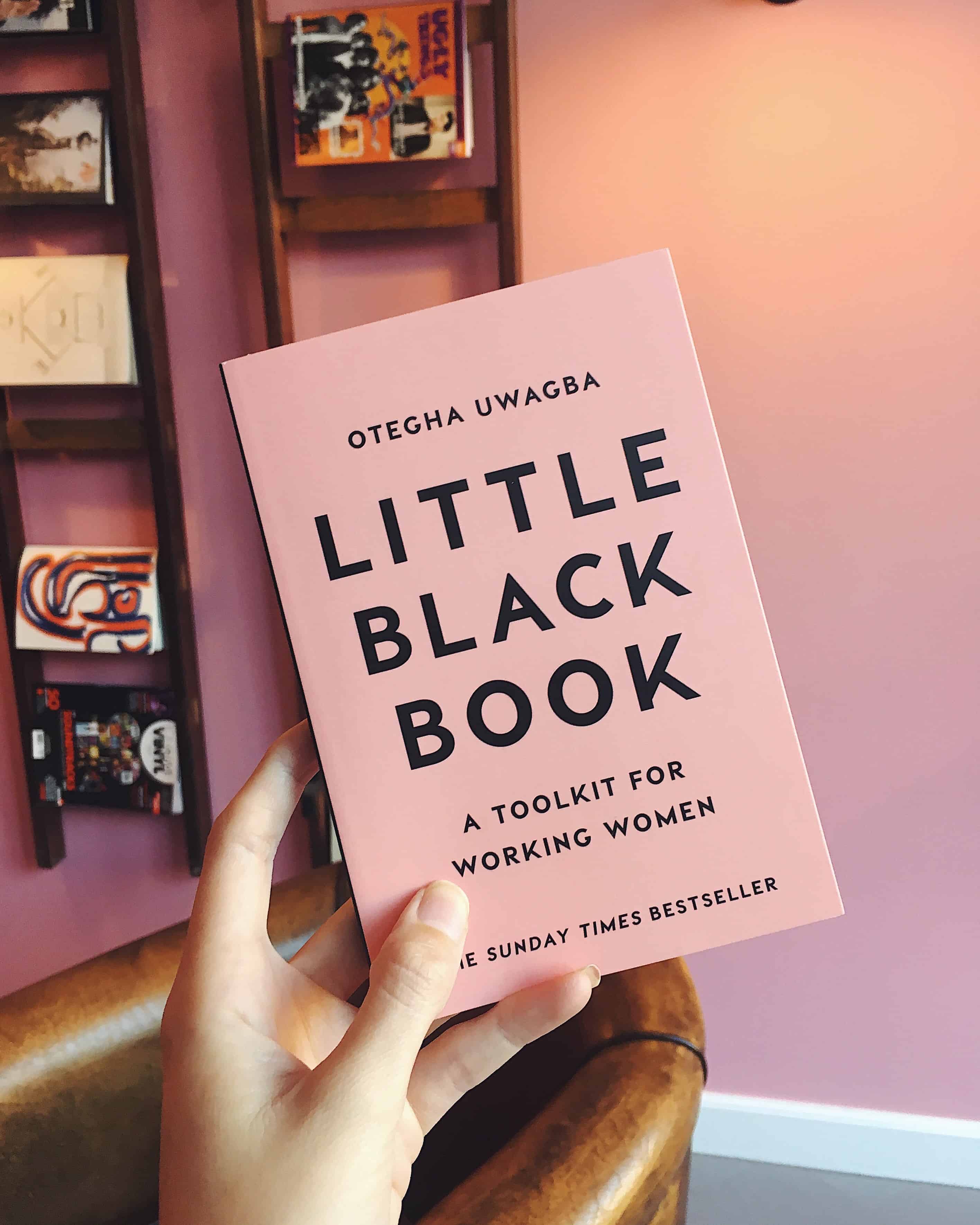 In Little Black Book you discussed that, as a freelancer, it's easy to scare away from the financial aspect. What would your number #1 point of advice be?
"That's definitely a gradual process, that happens over the years. You have to be really strategic about it. What will that potential new project bring you? Will it build up your portfolio? Will it bring you valuable connections?
Make sure you're being strategic about it and don't assume it will happen. Nevertheless, I don't think anyone should work for free. Besides that: revise your rate frequently. Make sure you'll up your rate as you grow and develop more skills."
"I don't think anyone should work for free"
Otegha Uwagba
The book celebration tonight will take place in collaboration with Creative Women Collective/Agency. How did that collaboration come about?
"That was all on my publisher. I wasn't aware of Creative Women Collective before, but I do think we have a lot of similarities. As Women Who's reach is still focused on the UK, I love to see that there are women's networks out there that are doing similar things all over the world.
I think it's important to support these like-minded women's collectives all over the world, because we simply can't be everywhere at the same time. Empowered women, empower women, in the end."
In my role within TheNextWomen, I always get the question: "why only women? Won't focusing on women and leaving out men only worsen the issue instead of improve it?"
Do you recognize that?

"I get that question a lot as well. And it's bullshit! Being a woman in the workplace is an entirely different experience than being a man. I love being a woman, but let's face it, we have a much harder time in the world of work than men do.
So why should we not have a space, a network, a community that will readdress that balance. When people ask me that question I'm like, please.. don't even get me started."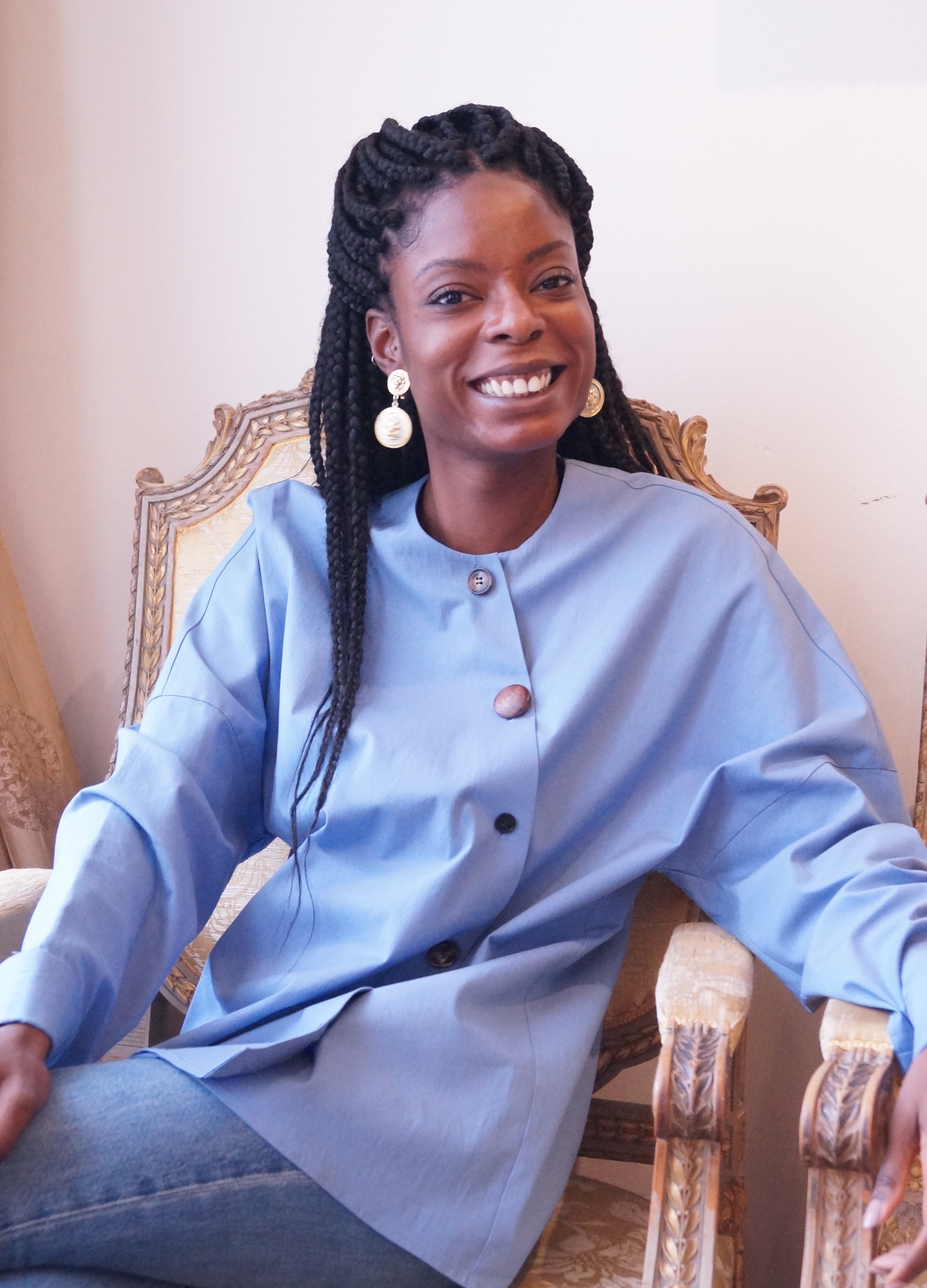 Founder Women Who & author Little Black Book Otegha Uwagba
Being an author and a founder of Women Who already, hat are your dreams for the upcoming years?
"I would love to expand the reach of Women Who and host events worldwide. But before I can do that, I need a team to execute these projects and for that I need money. Besides that, writing more books and keep on inspiring women all over the world is definitely on the agenda for the upcoming years."
"Being a woman in the workplace is an entirely different experience than being a man"
–Otegha Uwagba
Meer weten en zien van powerwoman Otegha Uwegba? Volg haar via haar persoonlijke & Women Who social accounts en houd haar website in de gaten!
*Little Black Book is een handboek in zakformaat, vol met inspirerende ideeën en praktische adviezen om je carrière richting te geven. Van salarisonderhandelingen en het opzetten van een succesvol zzp-bestaan, tot loopbaanplanning, een spoedcursus netwerken en spreken in het openbaar.
Of je nu een denker bent of een doener, een kunstenaar of ondernemer, of je nu op het punt staat om de arbeidsmarkt voor het eerst te betreden of al jaren aan het werk bent: Little Black Book is, als je het ons vraagt, een helehandige gids elke creatieve vrouw met ambitie.
Schaf het boek hier aan >
Foto's door: Jara Spijker